Buy Now
Products and Services to Make Your Cash Flow Simple and Easy-to-Understand
Understanding and managing your cash flow used to be a difficult and time-consuming process. Not anymore! My new
online course (with video, downloads, and bonus gifts)
makes cash flow simple and easy-to-understand.
Less than 10 minutes a month is all it takes.
I provide a 100% money back guarantee to prove it to you. You love my new online course… or I eat the cost.
Click here to Buy Now with your credit card or PayPal for only $49.95 with my 100% money back guarantee. And a FREE copy of Never Run Out of Cash.
I've used my 30 years of experience to create a simple, 10-minute approach to understanding your cash flow. And it's 100% risk free. It delivers on my 10 minute promise or I refund every penny you paid.

BUY NOW and get your copy of the audio CD for $19.95. The audio CD is a companion guide to the book Never Run Out of Cash.
Or get it at Amazon
NEW. Available now as an MP3 for immediate download. Listen to it on your favorite device or audio player. You can listen to a FREE clip here. (Note: Depending on your computer or device it may take a minute for the FREE clip to load.)

ONLY $12.95!

You can also call 1 800 247 6553 to order the book or the audio CD by phone.
(We are available 24 hours a day, 7 days a week.)
How To Take Control of Your Cash Flow
This is an easy-to-understand, online seminar/course that will put you back in control of your cash flow. It teaches the principles in my book Never Run Out of Cash.
And you get four valuable bonus gifts FREE when you buy it!
Here are four Bonus Gifts you will get FREE with your purchase.
An electronic copy of my book Never Run Out of Cash - you can download the book immediately after your purchase.
Managing Cash Flow - I teamed up with Rusty Luhring of Luhring SurvivalWare on a webinar focused on helping you better understand and manage cash flow together with a peek at the software tool I use to create cash flow projections.
Cash Flow Projections for a Startup - This webinar teaches you how to create cash flow projections for a startup business. I always get the question about how to do projections when you have no history. Here's your answer!
Fundamentals of Cash Flow Forecasting - Here is a great way for you to learn the basic building blocks for creating projections. This webinar is perfect for the beginner or the experienced person because it leads you step-by-step through the process from beginning to end.
You will receive a link for all these killer bonus freebies when you order.




Buy it here for only $39.95.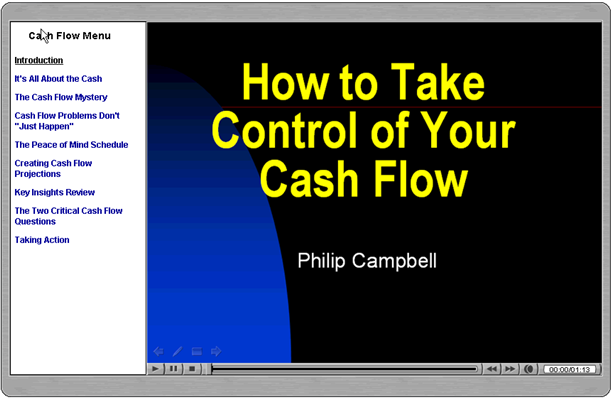 Fast Start Coaching Program
If you need help understanding and managing your cash flow right away, I provide a one month or three month Fast Start Coaching Program to help you get started quickly.
Money Back Guarantee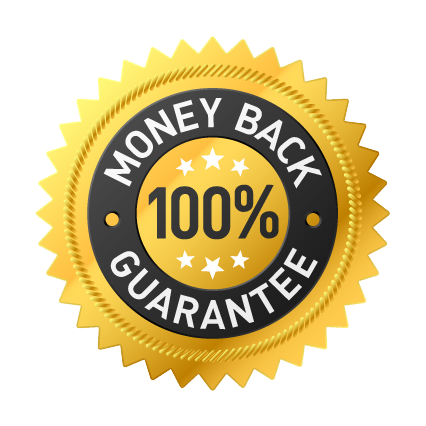 A Money Back Guarantee That Eliminates Your Risk.
Guarantee: All my products come with a RISK FREE, no-questions asked, 100% money back guarantee. If for any reason, or at any time, you decide this information isn't right for you, I'll refund 100% of your purchase price.
All the risk is on me! I deliver value for you or you get your money back - 100% guaranteed. No questions asked.
I'm that confident I can transform and simplify the way you manage your business.